"Every morning I look for the sunrise… and take a photo of God's promise of a new day"  Mike Hardesty
As a licensed real estate agent in New York State since 2015, Mike brings with him 14 years of property management, along with over 20 years in management for the world's largest retailer. This work ethic and skill set has made for a successful career transition into full-time commercial and residential real estate sales, acquisitions, apartment rentals, and leasing.
Mike's extensive knowledge, experience, and commitment has built and solidified ongoing business relationships with his real estate clients, and facilitated neighborhood enhancement. Such was the case at 81 Wall Street, Auburn. The property had been vacant and in disrepair for some time. Working closely with the local community college administration, it is now home to Cayuga Child Care. This vibrant center has transformed and re-energized the surrounding area. "To have played a role in uplifting this area is what motivates me."
Professionally, he is a member of:
– Greater Association of Syracuse Realtors (GSAR)
– National Association of Realtors (NAR)
– Cayuga County Business Professionals
– and a monthly civic forum, "Wednesday Morning Roundtable"
He attended OCC, Oswego State University, with continuing study in Business Administration.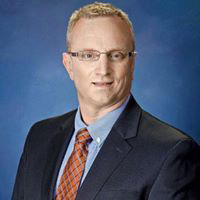 "My goal has always been to meet, and exceed, client needs. Whether facilitating the purchase of a first or a dream home; finding a commercial locale for a business start-up or expansion; transitioning to smaller residence; or retiring your commercial business, I'll work with you to develop a customized marketing plan to best showcase your property, and negotiate the best possible price."
Born and raised in Central New York, Mike is the proud father of two beautiful daughters and actively involved in church. In his free time, he enjoys spending time with family, and outdoor activities, especially fishing and camping.
"I am the head of business affairs for a group of companies that work internationally, and I have had the pleasure of working directly with Michael Hardesty for the past several years. We are based in the Finger lakes Region, and there have been multiple occasions that Michael has exhibited outstanding work ethic while working together with us.
He handled every task assigned to him with extreme professionalism. In addition, he was extremely organized, reliable and was always able to find and effect solutions, often with very little notice. Michael's work consistently has gone above and beyond the call of duty, and it is a pleasure working with him.
Michael would be a tremendous asset to anyone, and it is a pleasure to afford him my highest recommendation."
"Commercial real estate transactions are not simple affairs, whether an owner is leasing or selling a property. By its nature, it can be a complex, time-consuming business. Bouck Real Estate has been involved in several of our transactions, both as a consultant, and as a real estate broker. Their assistance in both the leasing and sale of our properties has been absolutely invaluable.
The depth of their knowledge and experience has, without doubt, been responsible for the successful completion of at least one of our transactions. I couldn't begin to thank them for their help, and would highly recommend them to anyone contemplating the need for almost any transaction, whether it was a retail business, or a home anywhere in Upstate New York."
"My husband and I purchased a home using Bouck Real Estate as our realtor. We couldn't have been happier with Mike's services. He was extremely responsive and reliable. We would highly recommend Mike Hardesty for any of your realtor needs."
"Mike helped us find our first home. He was patient and we looked at over 10 houses until we found the perfect one! Along with being very helpful and nice, he always got back to us with answers to our questions. If anyone is looking to buy a home, I would highly recommend Mike Hardesty."
CONTACT MIKE
We look forward to hearing from you! We'll get back to you soon.