HARDESTY REAL ESTATE
Selling and Leasing Real Estate in Seneca Falls, Auburn, Syracuse, Owasco and all locations throughout Central New York!
Mike Hardesty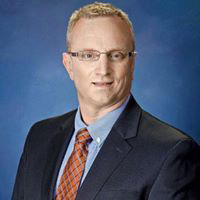 Integrity Isn't Just a Word
As a licensed real estate agent in New York State since 2015, Mike brings with him 14 years of property management, along with over 20 years in management for the world's largest retailer.
Mike is proud to be an agent with Bouck Real Estate, one of the major real estate offices in the Upstate New York area in the commercial and industrial sales and leasing markets.
We'll Find You The Perfect Space
List Your Property & Let Us Do the Rest
Appraisals and Listings on any type of property

See Our Large Catalog of Properties For Sale or Lease!
Whenever difficult economic times arise, the challenge in real estate is to be both innovative and aggressive. Our knowledge of leasing and selling, combined with the absolute best marketing, results in high potential of sale or lease. You can rely wholly on Mike Hardesty and the Bouck Real Estate team!
Serving ALL Of Central NY!
Tap into the power of Hardesty Real Estate and Bouck Real Estate today!